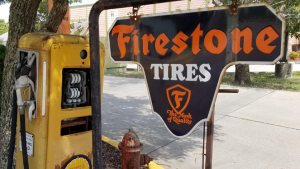 Let Us Put You Back in the Driver's Seat
We offer fast and affordable auto diagnostic, repair and maintenance services in Lafayette, LA
You get routine checkups, so why shouldn't your vehicle? Driving your vehicle without routine maintenance can result in costly repairs and potentially serious accidents. Let Ross Tire & Service keep your vehicle running smoothly in the Lafayette, Louisiana area. With our engine diagnostic and auto repair services, we'll get you back on the road fast.
Our services include:
Coolant flushes

Suspension and steering repairs

Oil changes

Tuneups

Radiator repairs

And more!
6 reasons to hire the pros at Ross Tire & Service
We're a family-owned and operated business with over 20 years of experience in the auto industry.
We provide top-quality services at competitive prices.
We're Firestone and Bridgestone dealers who use premium products and equipment to complete every job, however, we can get any brand of tire desired.
We pay close attention to details to make sure that your vehicle is operating correctly.
Our repairs are backed by a one-year, 12,000-mile warranty, and we offer a road hazard and mileage warranty on tires.
We offer courtesy rides to where you need to be while we work on your car.
In a time crunch? Our services are quick and thorough, so we'll have your vehicle running like new in no time. Call 337-984-0099 to see how we can help you!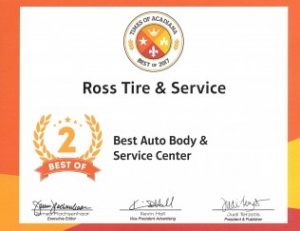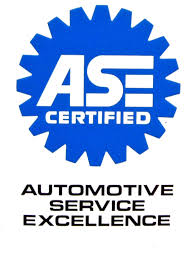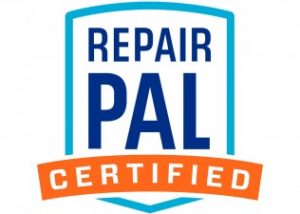 Ross Tire & Service is now Repair Pal certified. This indicates that we have been through a rigorous audit consisting of review of trained technicians, customer surveys, and an on-site vetting of our facility. This is one more reason to feel good about the service we provide! Many of the major extended warranty plans (all through Carmax dealers) will provide a $50 discount to your deductible if you go to a Repair Pal certified shop. So if your extended warranty plan is one that is listed through Repair Pal, then it pays to come to Ross Tire & Service.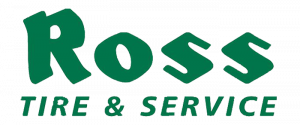 2214 Kaliste Saloom Road
Lafayette, LA 70508
Call Us
Business Phone: (337) 984-0099
Hours
Mon: 7AM-5:30PM
Tue: 7AM-5:30PM
Wed: 7AM-5:30PM
Thu: 7AM-5:30PM
Fri: 7AM-5:30PM
Sat: 7AM-12PM
Sun: Closed – See you in Church!